Covid's latest concerns may change IT firms' back-to-office plans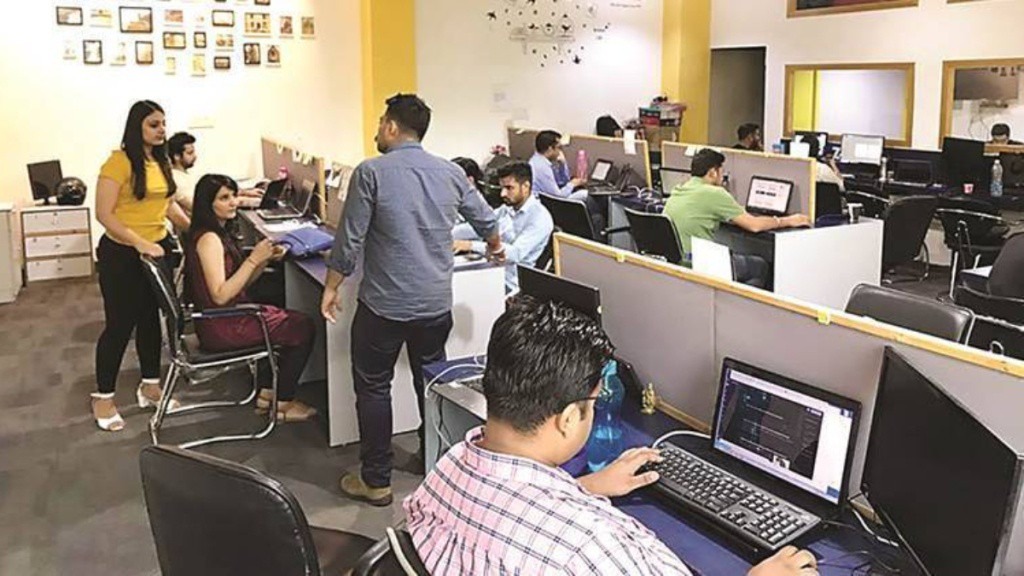 I

nformation technology (IT) companies in India are reviewing their current return-to-office plans amid fears of another Covid outbreak on the back of a surge in cases in China.

The Union health ministry has said that the next 40 days will be crucial for the country, as there may be a surge in Covid-19 cases in January.

Companies were in the process of exploring various forms of hybrid work models as the government has simplified the work from home (WFH) rules in the Special Economic Zones (SEZs). In a recent notification, the government has amended the SEZ rules and permitted IT/ITeS units in SEZs to allow 100% WFH till December 31, 2023, subject to certain conditions. Earlier, WFH was permitted for a maximum period of one year in a SEZ unit, and it could be extended to 50% of the total employees.

While most IT companies are asking employees to show up in the office for 2-3 days in a week, the plans may change for those who have mandated a five-day work from office, said AR Ramesh, director of Managed Services and Professional Staffing, Adecco India. 'With fears of another possible Covid outbreak, although cautious, companies have already put in place mitigation plans and coping strategies to tackle any disruptions and hold up the company culture, shared purpose, and sense of community as a key consideration,' he said.

Tata Consultancy Services (TCS) was among the few IT companies to set a clear mandate to employees to return to offices. It has told employees to return to office three times a week, with managers strictly maintaining a roster. If another Covid wave hits the country, some of these existing policies are expected to change.

Others like Wipro had adopted a more flexible, hybrid approach in its return-to-office policy. During the October-December quarter, employees in leadership roles were 'encouraged' to return to work from offices in India thrice a week. 'Our offices have been open on Mondays, Tuesdays, Thursdays and Fridays. Our carefully deliberated back-to-office policy is meant to allow employees the flexibility of remote work while ensuring that our teams can access experiences as well as opportunities and build meaningful relationships at work,' Wipro said in a statement.

Employees of Tech Mahindra continue to have the flexibility to work from anywhere and the trend of hybrid work is expected to further go up in 2023. 'At Tech Mahindra, we believe in 'wellness before business' and employee well-being is our topmost priority.We have worked on improving 'at home' experiences along with 'at work' experiences. In a hybrid work environment, what matters is the outcomes instead of the output, so, performance management has become more about enablement than measurement,' said Harshvendra Soin, global chief people officer and head - marketing at Tech Mahindra.

Indium Software said it is better prepared than before for returning to the workplace. 'Returning to office in 2023 with the threat of Covid all over again, speculation is expected, but the impact is likely to be lesser than the previous two years as experience has taught us to evolve and embrace uncertainty without losing sight of our collective purpose. Our priority would be the safety and security of our people without compromising progress or welfare,' said Priya Venkatraman, senior vice-president, HR, Indium Software.

At Chennai-based SaaS company Kovai.co, nearly 95% staff has been working from office in the past one year. 'We are closely watching the current situation but there seems no immediate need to change our stance. We will abide by official notification that would be issued by the government whenever it's appropriate and until then we continue to work from office with necessary Covid protocols being followed,' said Saravana Kumar, founder and CEO, Kovai.co. HR experts believe India Inc is bracing for the surge in Covid cases by closely monitoring the developments and advising executives travelling internationally or within India to follow the safety protocols. 'They are encouraging all the employees to take necessary vaccine shots. Dealing with the pandemic for the last two years have equipped the firms to handle it better. In case a fourth Covid wave hits India, firms may continue working in a hybrid environment while following the necessary protocols and maintaining the essential healthcare infrastructure for Covid in the office. The flow of work is not expected to be disrupted,' said Aditya Narayan Mishra, CEO and managing director, CIEL HR Services.